The First Foot Guards
We are a Revolutionary War reenactment group based in Boston MA,
accurately portraying the royal household regiment that is now known as
The Grenadier Guards

Organization of the Guards Detachment
for American Service 1776

The organization of the three Guards regiments differed from that of the Line regiments, and the special detachment for American service was ordered to consist of 30 officers, 82 NCOs, 14 drummers, 6 fifers, and 960 privates. Prior to embarkation three staff officers, five additional staff, and one drummer were added. An augmentation to each regiment was ordered to replace the men going abroad.
The Guards Detachment for service in America
Captain and Lieutenant Colonel
Edward Mathew
Coldstream Guards
was chosen for the command.
960 men for the detachment were selected by draft
from the three regiments of Foot Guards:
15 from each of the 64 companies in the three regiments
(56 Battalion, 8 Grenadier).
The 56 regular Battalion companies were:
24 in First Foot Guards,
16 in the Coldstream Guards
16 in the Third Foot Guards
They were reorganized into ten new companies.
8 composite Guards Battalion Companies of 93 men.
See pictures of the uniforms
Click
1 composite Guards Grenadier Company of 120 men.
Taken from the 8 existing grenadier companies
(4 in First Foot Guards, 2 in Coldstream Guards and 2 in the Third Foot Guards)
See pictures of the uniforms
Click
1 composite Guards Light Infantry Company of 96 men.
There was no existing light infantry in the Guards,
so men were selected from the original hat companies.
See pictures of the uniforms
Click
The ten new companies were formed on 12 March 1776
and began training together three days later.
The detachment assembled on Wimbledon Common to be reviewed by the King
on 19 March 1776 (two days after the evacuation from Boston).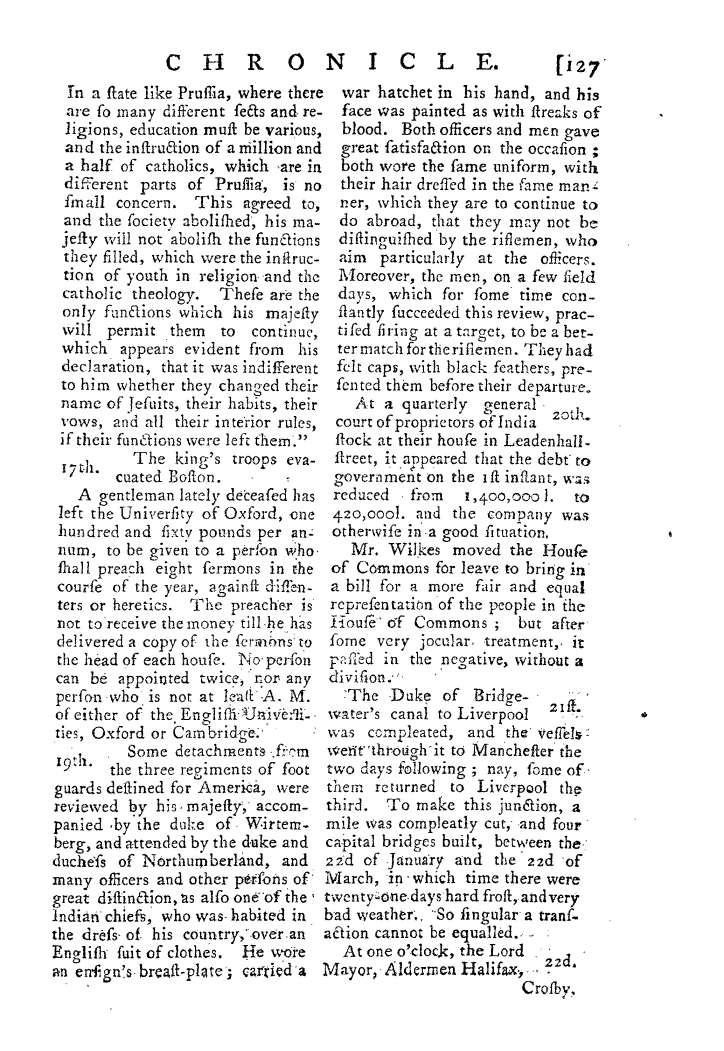 The contemporary Annual Register
contains a brief report of the muster on Wimbledon Common.
Wimbledon Common is a large open heathland to the southwest of London. It still exists, and may be visited by taking the District Line (Underground) from London.
They left their quarters in and around Wimbledon on 25 March 1776 and set off for Portsmouth. The King reviewed them again on 30 March 1776, this time on Moulsey Hurst, outside Portsmouth.
Moulsey Hurst still exists. It was from the 1770s though about 1810 the famed location of many bare-knuckle prize fights.
See pictures of the uniforms
Click
---
Go to
Order of Battle
Click

}
---
[ Home ] [ About The Guards ] [ Join The Guards ] [ Gallery ] [ History ] [ Interesting Articles ] [ Useful Links ] [ Guards Events ] [ Past Events ] [ Administration ]