First Foot Guards
Lecture at Quincy Masonic Building
November 2 2001
---
We gave a successful and informative talk to a group of Freemasons and friends, which was very well received.
Col Stone addressed the audience, and Sjt Condrick drilled the men. Col Stone also introduced Cindy Kersting who spoke briefly about her clothing (she was wearing an elegant Polonaise) and Ed Certusi of Milton, playing the role of Royal Engineer john Montresor. We welcome Ed to our group. He is a welcome addition. Ed declares that his wife will also be joining us on occasion.
Our audience sat entranced as Col Stone spoke and Sjt Condrick put the lads through their paces. Many questions followed in the talk, extending our presentation to an amazing 90 minutes, in which Col Stone showed his erudition and thorough knowledge of the subject.
A great turnout with seven from the Guards and one from the Royal Engineers!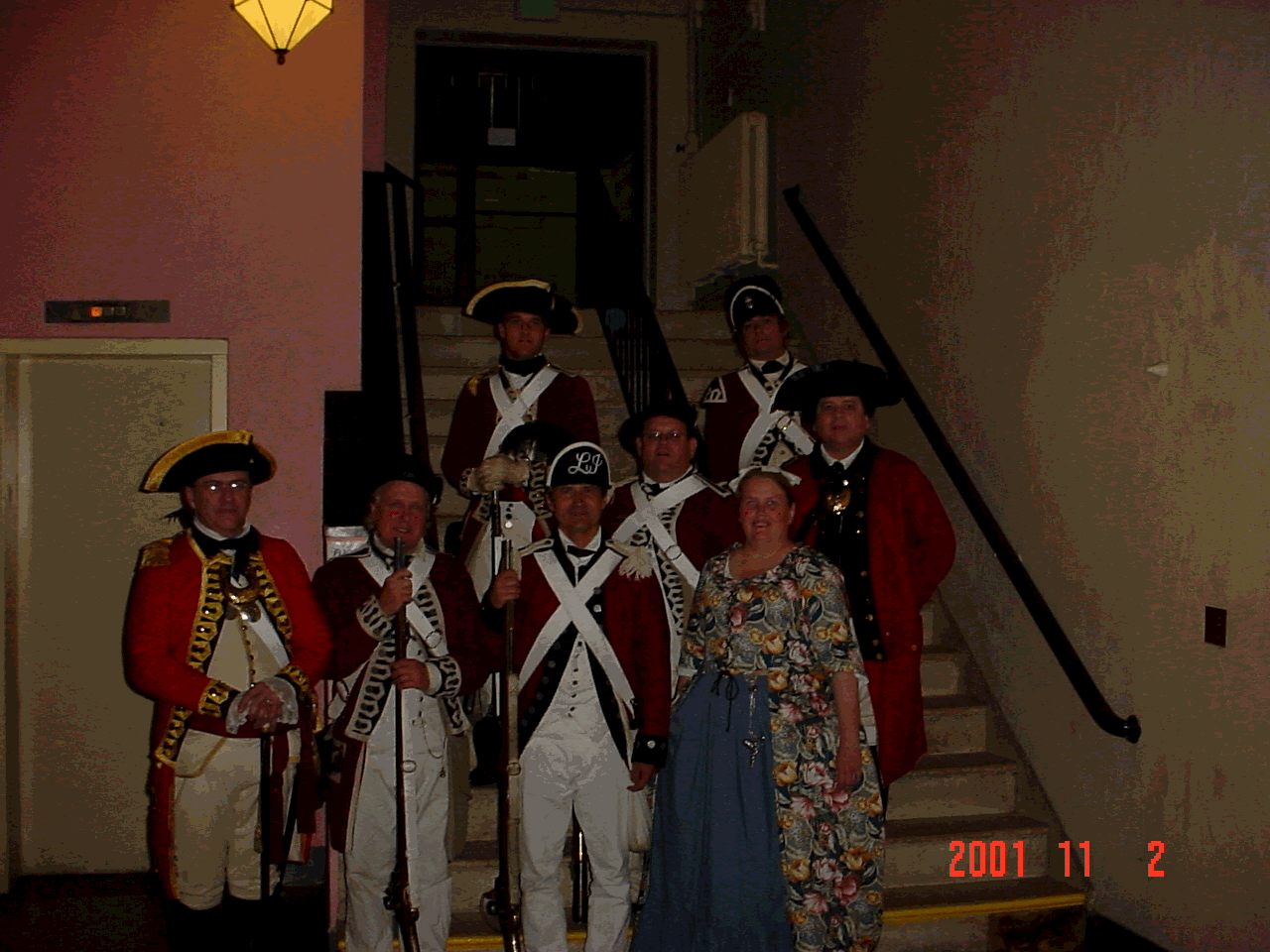 L to R back row: Sjt Condrick, Grenadier Gammon
Middle: Cpl Kersting, Royal Engineer Montresor (Ed Certusi)
Front: Col Stone, Pvt Marsden, Cpl Pechulis, Cindy Kersting
---
Return to homepage
Click